The different colours of Hong Kong MTR stations
Hong Kong is a city full of colours, and nowhere is more colourful than underground. Tourist loves to check in at the different MTR stations when visiting Hong Kong. But have you ever wonder - why each MTR station has it's own colour and the meaning behind?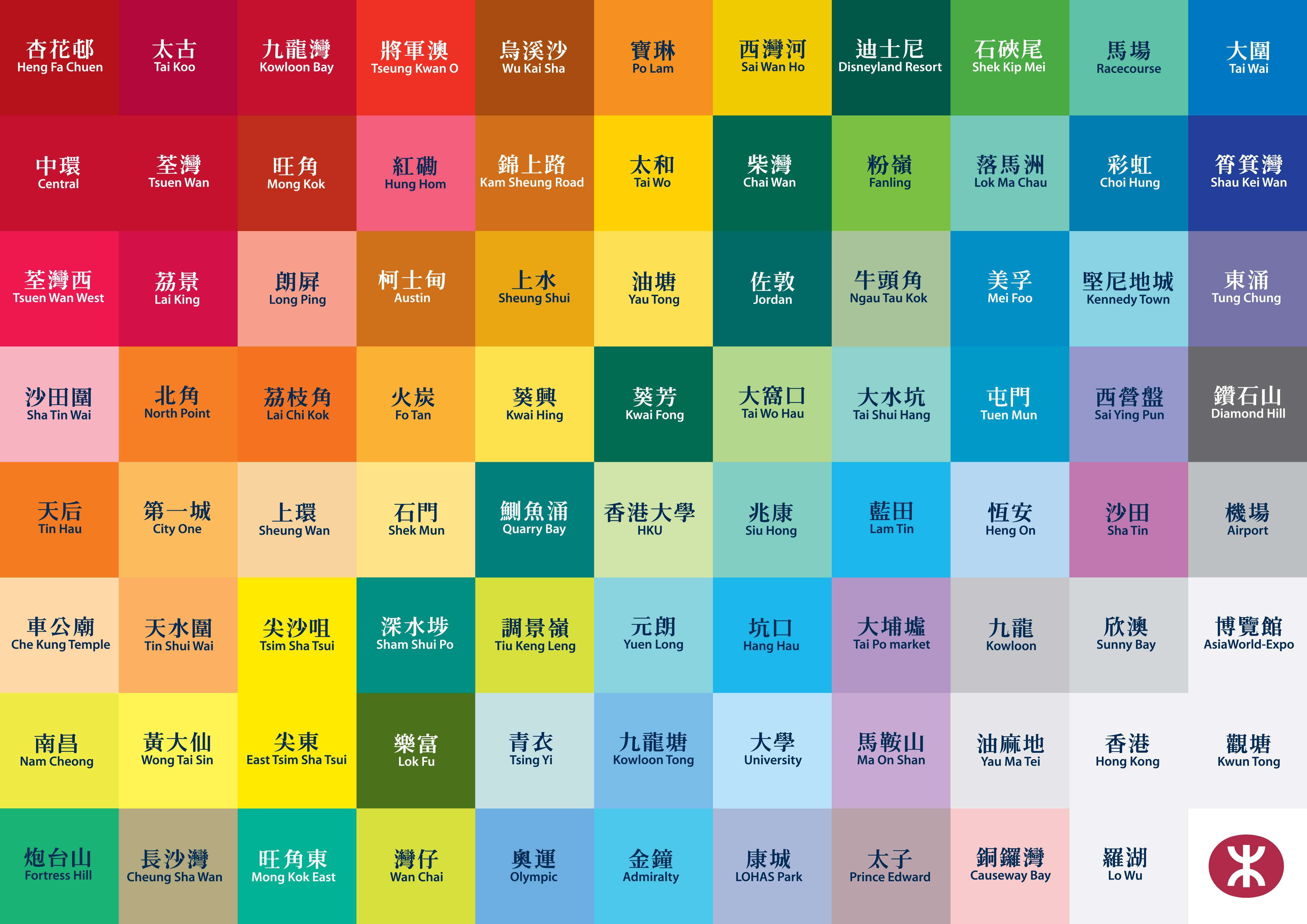 Photo: MTR Corporation Limited
We have looked through some newspaper and blog posts, we have the answer here for you.
1. Balance
Deep underground where everything is dark and gloomy, the colours of the MTR station gives its own form of sunlight.
2. Functional
Colours help differentiate the stations, and give each an identity. It's very useful for passengers, because unlike travelling on the road (let it be a bus or a car), it is impossible to look out for landmarks around you when travelling underground.
3. Differentiation
When MTR was first built in 1970s, there was still a signifcant problem of literacy. Colours had been deliberately planned to help people navigate the system. Even if you can't read, either English or Chinese, you could still recognise a station by its colour.
MTR Corporation chief architect Andrew Mead explains they used different ranges of a sharp red f

or more important stations. The bold colour in Tsuen Wan, Mong Kok or Central stations lets passengers know that they are at interchange or final stations. 
For your immigrating family and friends, their journey in Hong Kong had been an unforgettable and important one. We chose red as the main colour to thank them for being part of your life, and also wishing them the very best in their upcoming voyage. With the UV on the mosaics, the Hong Kong Edition can hopefully recreate the MTR station on your hand.
Shop Hong Kong Edition, the fun unique and chic farewell gift here.
Source:
https://www.scmp.com/yp/discover/lifestyle/features/article/3071072/why-are-hong-kongs-mtr-stations-different-colours
https://discovery.cathaypacific.com/mtrs-colourful-stations/
---